As the process of analysing the potential of alignment of Level(s) framework with national certification schemes is coming to its end, the lead beneficiary responsible for such a task, DGNB, organized a webinar for Green Building Councils around Europe to familiarize them with the noted outcomes.
Along with Croatia Green Building Council, lead partner in LIFE Level(s) communications, on the 16th of June, DGNB prepared and carried out a workshop on which representatives of GBC's outside the consortium were informed of the work carried out within LIFE Level(s) project.
The main aim was to share the detailed mapping tool and reporting template developed by DGNB that allows the practitioners to report on all Level(s) indicators in a common, uniform way, thus enabling the standardization of Level(s) sustainability indicators Europe-wide.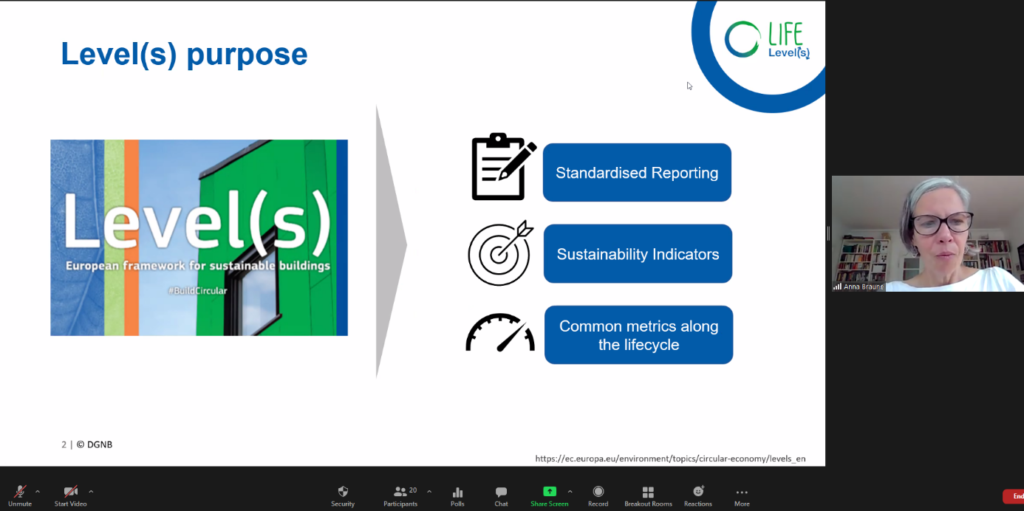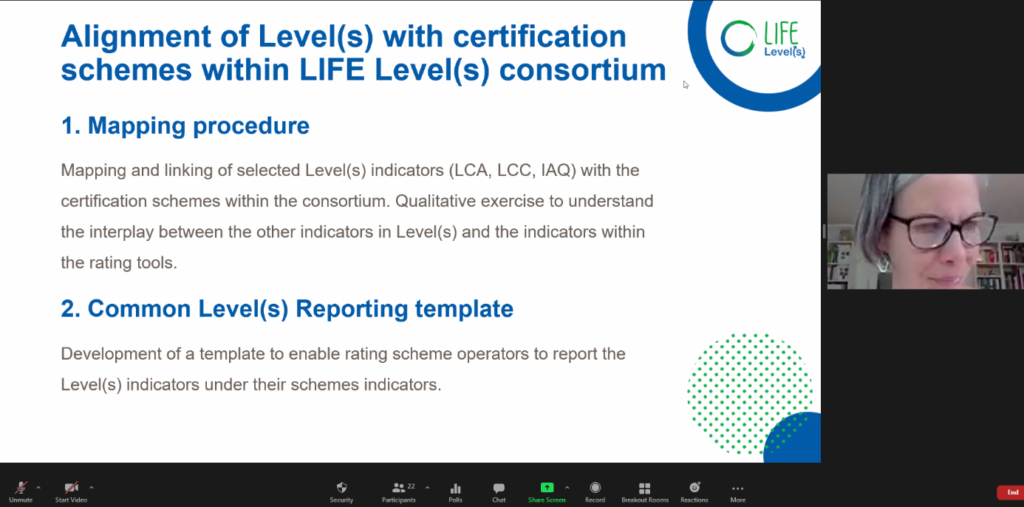 Other consortium members within LIFE Level(s), using different certification schemes, provided the webinar participants with information concerning their process of testing the alignment of Level(s) with their certificates, presenting the conformity and maturity levels and providing an overview of the current alignment of different certificated with EU regulated practices.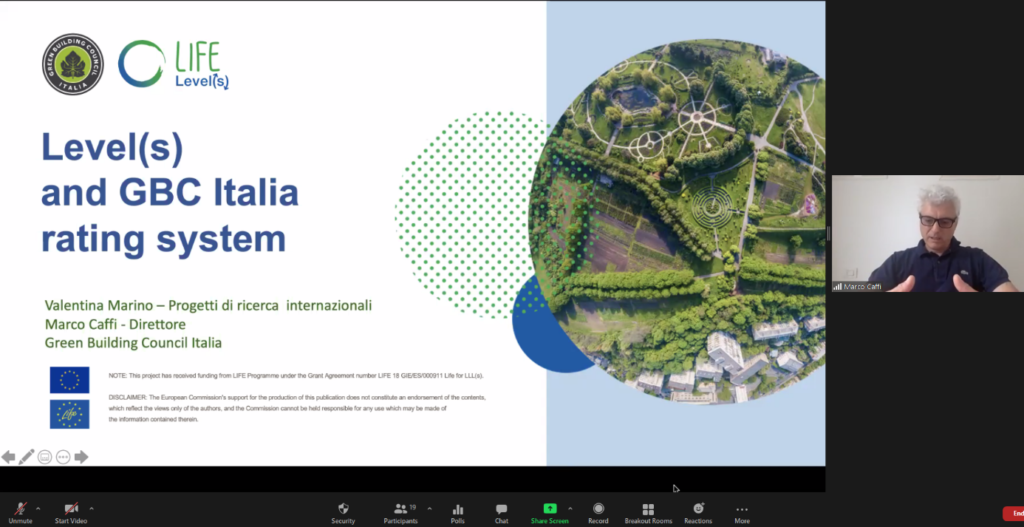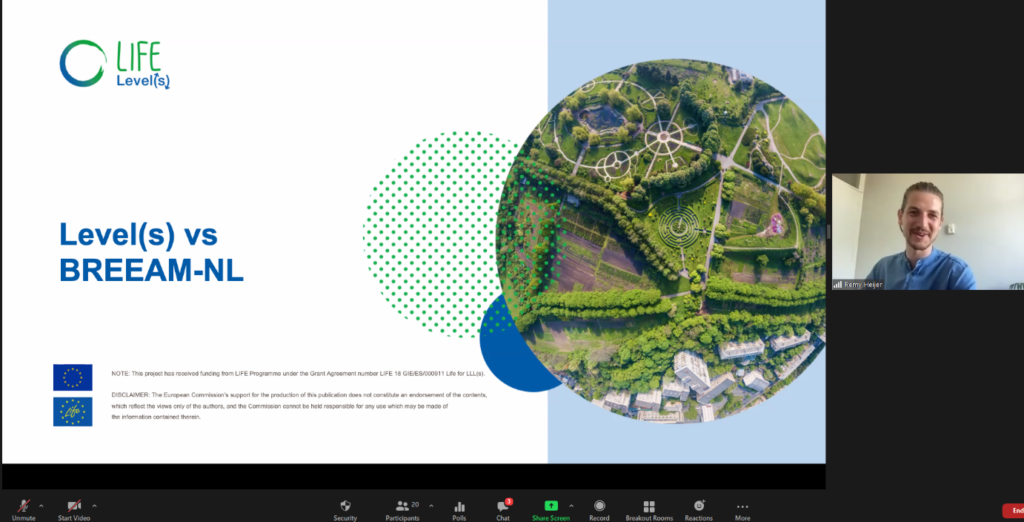 Finally, the participatory Green Building Councils took part in the discussion by providing feedback on the opportunities created by the developed mapping procedure and reporting template and potential challenges that could arise while aligning the established certification schemes with indicators within the Level(s) framework.
The full video recording of the webinar is available here:
#LIFELevels