The impact on climate, environment and human health roots in many human-related actions, with the building sector and construction industry being a significant cause of concern. European buildings amass around 40% of energy expenditure and are responsible for 36% of CO2 emissions.
When it comes to buildings, health and environmental impact stemming from generated waste, extracted material and carbon emissions, require an approach focused on the Whole Life Cycle of buildings – making them more sustainable.
Eight green building councils of the LIFE Level(s) project decided to tackle the need to mainstream sustainable buildings in Europe. The goal of the LIFE Level(s) project is to generate awareness and promote the use of the Level(s) Framework by both building sector leaders and policymakers. The LIFE Levels project looks to overcome the barriers caused by challenges such as lack of data and expertise.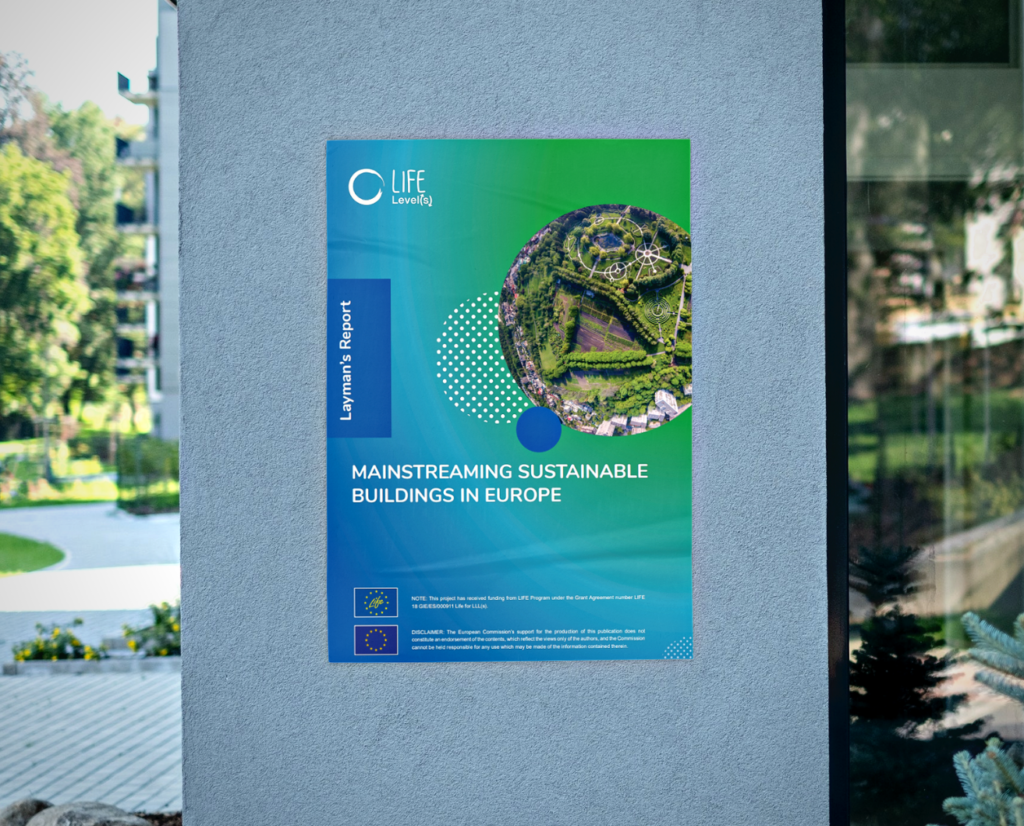 Now available the LIFE Level(s) Layman's Report showcases the outcomes and impacts of the project realized in the last couple of years, but also the outputs coming out of the project to be of use for an array of stakeholders in the buildings sector.
DOWNLOAD LIFE LEVEL(S) LAYMAN'S REPORT
Level(s) has the potential to be a significant component when it comes to the sustainability performance of buildings, and actors such as designers, engineers, architects, investors, public procurers, product manufacturers, consultants and certification scheme operators can benefit greatly from including its indicators and parameters into their line of work.
From certification schemes criteria, through public procurement tenders' standards, all the way to quality construction product data, the LIFE Level(s) presented solutions and recommendations for how Level(s) Framework can become a staple in the industry, having in mind the needed training for all the active groups for the proper use of its indicators and reaching its objectives. By reading through the Layman's Report, looking into the project outputs and results and supporting GBC's work on Level(s) in the future, the sustainability performance of buildings can be moved to the next level by making sure Level(s) is out there in the sector mainstream and beyond.